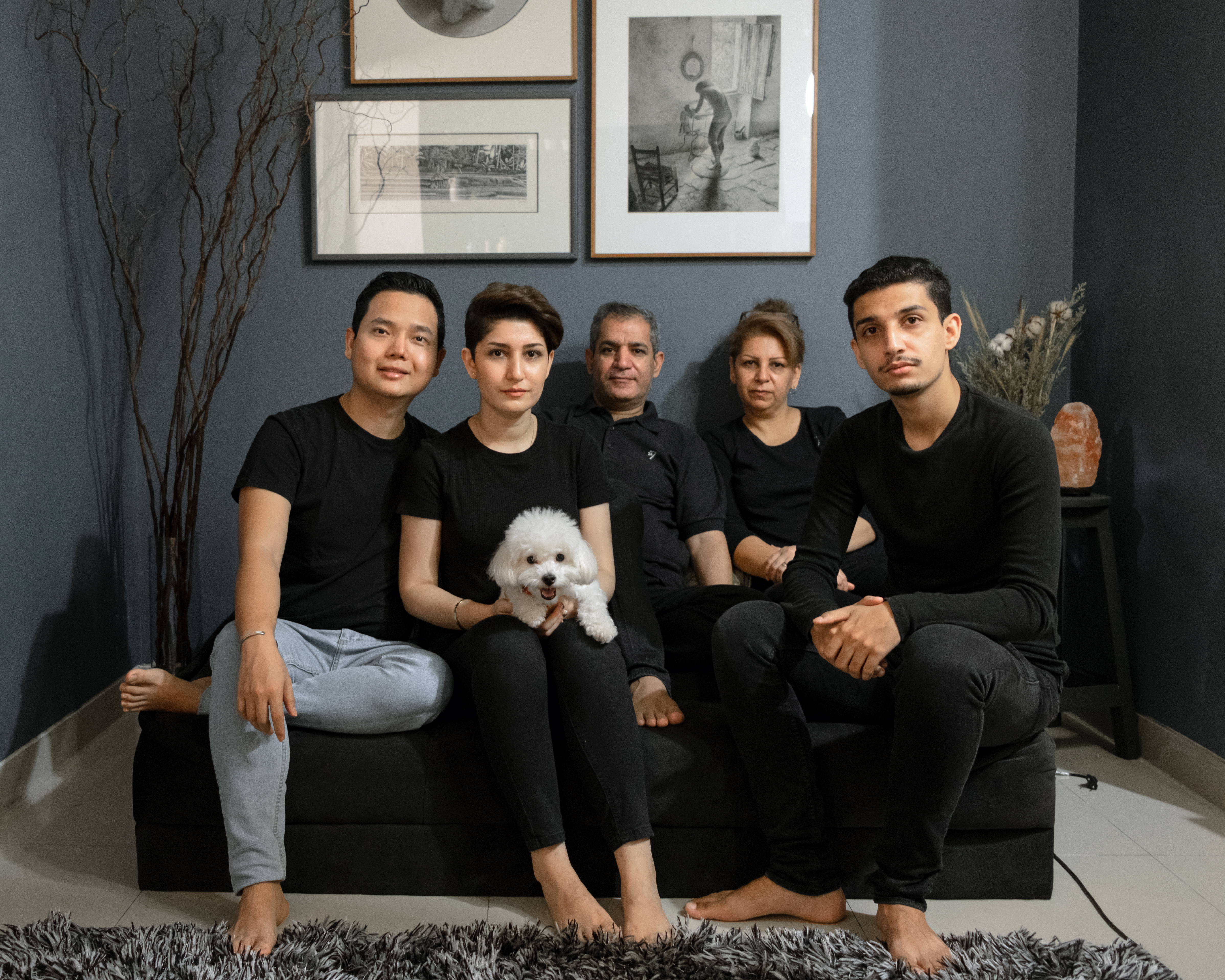 To experience this award-winning piece in full, including additional resources and links, click here.
---
DESCRIPTION
Mozhgan Moarefizadeh is stuck in Jakarta, living without rights — but with a yappy dog named Bella.
With journalist Nicole Curby, she brings you into the lives of refugees like her, who are trapped on Australia's new borderline, in Indonesia.
The Wait is a five-part podcast series that grew out of Nicole and Mozhgan's friendship. The Wait walks a unique and delicate line, presenting rigorous in-depth reporting while placing authority in Moarefizadeh's hands, who is the series' co-host, central protagonist, reporter, interpreter, and expert.
Listen here to episode 1 of The Wait, and hear the rest of the series at thirdcoastawards.org.
---
This work was originally featured in the 2021 Web Showcase, a new way of celebrating all eleven Third Coast/RHDF Competition winners with in-depth materials, including comments from the judges. Plus, our first-ever list of finalists in each category.
---
Full Credits
The Wait was co-hosted and co-created by Mozhgan Moarefizadeh, and produced, written and co-hosted by Nicole Curby. It was co-written by supervising producer Michael Green, with sound design and mixing by Bec Fary, theme music by Emma Davis, and editorial support from Miles Martigioni.
The series was produced in conjunction with The Guardian and first aired on their Full Story news podcast. Support for this project was provided by the Walkley Public Fund, and a Judith Neilson Institute Freelance Grant for Asian Journalism.
---
produced by
---
Featured in
---
May we recommend…
2017 / 49:19

The American-led battle against the Islamic State has been hailed as the most precise air campaign in history. But its airstrikes have killed far more Iraqi civilians than anyone has acknowledged.

2016 / 34:57

Mariya Karimjee was a teenager in Texas when she first confronted her mother about the genital cutting she'd undergone as a child in Pakistan.